Priority Insurance Company Limited has donated cash to the Student Representative Council (S.R.C) of Dr. Hilla Limann Technical University, WA, to assist its environmental campaign for a cleaner University.
The gesture, as part of Priority Insurance Company's Corporate Social Responsibility (CSR) is expected to aid the University through their S.R.C in its drive to imbibe the culture of proper waste disposal and segregation among their students.
Receiving the donation, the two representatives of the S.R.C, said the S.R.C on behalf of the University found Priority Insurance Company Limited a "worthy partner" as it had in recent times demonstrated good faith with the ideals and vision of some S.R.C in other universities.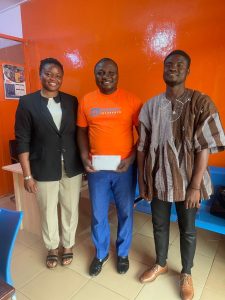 "Priority Insurance Company have proven to understand our mandate and share in our vision. They have not only partnered with us on our environmental sensitization program but have donated to promote strong clean environment campaign," one S.R.C Rep. noted.
The other Representative in expressing gratitude to Priority Insurance Company Limited for the donation assured that the money would be put into proper use to ensure that the students through the S.R.C was capable of saving the university from its sanitation crisis.
"We have been engaging our students under our campaign on the culture of waste disposal and segregation and we will ensure that this donation go to carefully selected individuals that show commitment to waste separation. We want to change the attitudes where we dump everything and anything anywhere and we believe starting with these campaigns is the way to go to encourage good sanitation practices and build a bright future for the university," he added.
"We keep complaining that the environmental situation gets worse by the day but what are we as individuals doing about it? It behooves on us all to begin to change our behavior towards the environment," Nashiru Rashid, Priority Insurance's Representative advised.
Nashiru Rashid Balang, Priority Insurance's Representative at the Wa Branch after donating the cash also lauded the S.R.C for its resolve to improve a high sense of responsibility among students especially on its renewed efforts at tackling insanitary conditions in the university.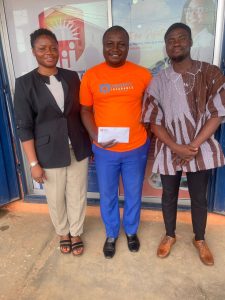 "If we are able to inculcate in the young ones the right ways of handling waste, it will go a long way to improve present conditions," He stated.
.
READ ALSO:
.