Ghana Insurance College in Collaboration with the National Insurance Commission has conducted agency and capacity training for all Insurance players' and agents in the Eastern Region of Ghana.
A statement from Priority Insurance Company Limited says about 200 insurance players and agencies benefitted from the training of which Priority Insurance Regional Manager, Mr. Boniface Asante facilitated the agency training in the Region.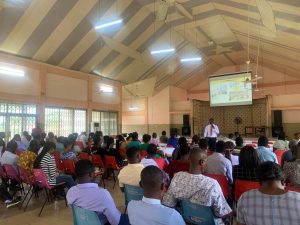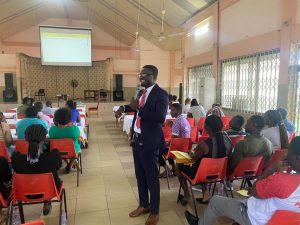 The beneficiaries were trained in technical knowledge on Insurance policies, maximizing opportunities, insurance planning and projections.
Mr. Boniface Asante, the Regional Head at Priority Insurance Company, who flagged of the training, said the capacity development workshop was intended to add value to customers' businesses through improving their knowledge and skills in insurance so that they can intend educate the public well on insurance. It was also conceptualized to fill the existing gaps observed in insurance business and lack of public knowledge in insurance hitherto fears of insuring their assets.
He said: "Modern day business requires that an average businessman regularly updates his knowledge to cope with the changing economy and insurance policies. Besides, this is an internet/ technology driven age where risks are also high, and our customers need to learn new ways of doing insurance business and how insurers and brokers can also package their businesses for increased patronage."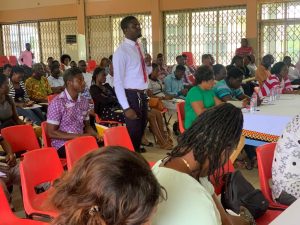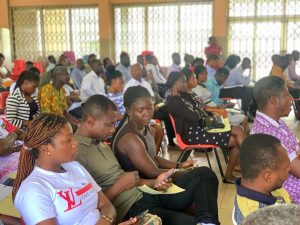 Mr. Boniface said the turnout of the training was a demonstration of the agents and agency's acceptance and the importance they attached to the workshop.
The training by Ghana Insurance College is part of the industry efforts to increase Insurance penetration, avoid mis-selling and build agent capacity in crucial areas.
The agent training that brought agents from various Insurance companies like Enterprise, Provident, Sunu Assurance etc. commended and appreciated Ghana Insurance College and National Insurance Commission for such a novel initiative which they noted is the needed impetus their businesses truly need to succeed.
Management of Priority Insurance Company is proud of Mr. Boniface Asante.
.
READ ALSO:
.