"Students pursuing Insurance as a career must take advantage of the low insurance penetration to develop innovative products to attract more customers and be agents of change, the Managing Director of Priority Insurance Company Limited, Mr Matthew Kweku Atta Aidoo, has said.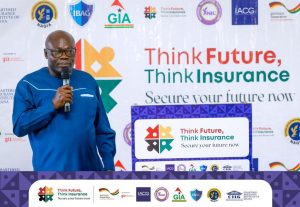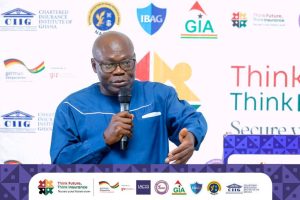 According to him, the low insurance penetration, presented opportunities for insurance agencies to expand their reach and services. He also touched on General Insurance and how students should invest more in research and  be innovative for Ghanaians to understand Insurance in General. Mr. Matthew Kweku Atta Aidoo charged all insurance agencies to be transparent and honest in all their dealings with their customers in order to repair the broken trust between Ghanaians and insurance companies with their agencies.
Speaking at the Think Future, Think Insurance Campaign, Mr. Salifu Abubakari Godmar, Head of Marketing and Business Development at Priority Insurance Company Limited urged insurance students to "debunk all misconception surrounding insurance which he gave some few points and advice on such and urged insurance companies with their agencies to develop affordable insurance products suitable for the mass mark." Mr. Godmar Salifu Abubakar also said insurance agents and agencies must translate their insurance policies into the local languages to enhance the understanding of the public on insurance. He concluded that enhanced public education would help people understand what the insurance companies sells to them and the terms and conditions it comes with.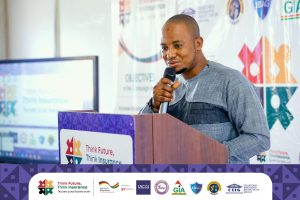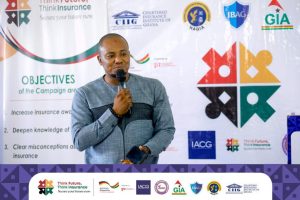 Organised by the Think Future, Think Insurance Initiative in partnership with GIZ, Chartered Insurance Institute of Ghana, Ghana Insurers Association (GIA),IBAG, National Insurance Commission etc. these collaborations is a move to deepen Insurance Awareness in Ghana, under the theme, "Making Insurance the Ghanaian Way of Life'.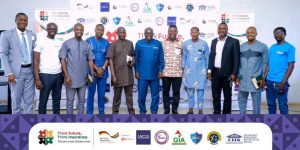 ---
THE LAUNCH 
President of the Insurance Awareness Group Ghana, Mr. Wilson Tei, speaking at the recent launch said recent research indicated that 44% of the Ghanaian population are presently accepting Insurance Products – stressing that the association has established a Claims Bureau Desk at its secretariat to receive complaints. He stressed that secretariat staff of that bureau have recently been touring the region to receive claims complaints from claimants all over the country – pointing out that most of the complaints have been resolved.
.
Mr. Tei pledged the GIA's readiness and assurance to engage all relevant agencies such as the Fire Service, Police Service, Town and Country Planning, and Road Safety Commission in enforcing the compulsory products. According to him, IBAG and GIA must support the recent moves by leadership of the NIC to reform the industry. It will be recalled that the Commissioner of Insurance, Dr. Justice Ofori, noted during a sensitisation programme that the Commission is partnering with relevant state bodies to enforce Compulsory Insurance Policies in Ghana.
.
The GIA has also announced a long list of activities for the month-long celebration. The activities include a 'Think Future, Think Insurance' campaign that will come on from Wednesday 22nd June 2022 to Friday 24th June 2022, followed by a public education on Road Safety and Donation to Accident Victims. Subsequently, from June 22nd to 24th June 2022 the celebrations will witness the Public Lecture, Insurance Fair and Supplementary; and an International Insurance Awareness Day Celebration. The celebrations will be rounded-up with an Insurance Industry Fun Games at Burma Camp sports complex on Saturday from 6:am to 6:pm.
.
Read Also : Abubakar Salifu speaks at Hilla Limman Techical University at Wa on Insurance Awareness