The Tobinco Group of which Priority Insurance Company Limited is part of, showed love this festive month, 21/12/22 by donating several items to Motherly Love Foundation, an orphanage at Kwabenya in the greater Accra region.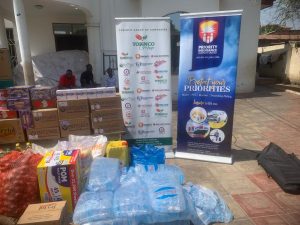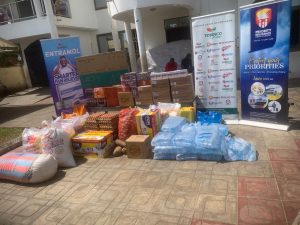 In addition to spending time with the staff and children of the foundation, some delegates of Tobinco Group led by the group's Financial Controller, Mr. Daniel Gyapani, the Group's Chaplain Pastor Emmanuel Yirebi, a pastor from Pentecost Church and the Executive Director of the Tobinco Foundation Mrs Hariet Nottinson presented assorted food items, clothing, stationery, products from Tobinco Group, 43 inches TV etc. and cash donation of GHC ¢ 10,000.00 among others. During the presentation at Motherly Love Foundation, the Group Financial Controller of Tobinco Group
, mentioned that the gesture by Tobinco Group is a demonstration of one of the core values of the company which is empathy.
"We recognize that on a day like this, there is no better way to bring smiles to the faces of these children than to spend time with them and donate."
.
The representatives of the orphanage and foundation applauded the executives and delegates from Tobinco Group and prayed for God's blessing for the institution and its staff. Their representative used the opportunity to appeal to other corporate institutions to emulate the laudable example of Tobinco Group and support them with the upkeep of the children presently in their care, adding that the interaction with the children and the donation were timely.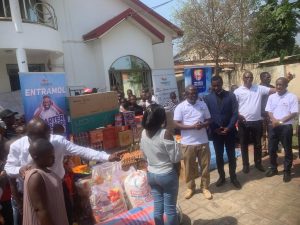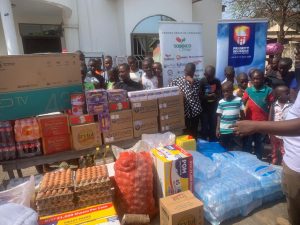 The donation at Motherly Love Foundation is in line with one of the Tobinco Groups Corporate Social Responsibility, donating each year to make a meaningful Community Impact.
.
Read Also: